Thank you for all the support to make 2023 another successful summer for Camp Northern Lights.
All the best and see you next year.
We can't wait to meet you!
Camp Northern Lights' mission is to provide a wilderness summer camp experience for disadvantaged youth aged 9 to 13 years old who otherwise would not have that opportunity. Thanks to community sponsorships, fundraising efforts and generous donors, Camp Northern Light offers subsidies for children from a low socio-economic background.
Activities
Kayak & Canoeing
Water trampoline
Arts & Crafts
Movie Under the Stars
Frisbee golf
Northern Lights Olympics
Evening Campfires & songs
Low Ropes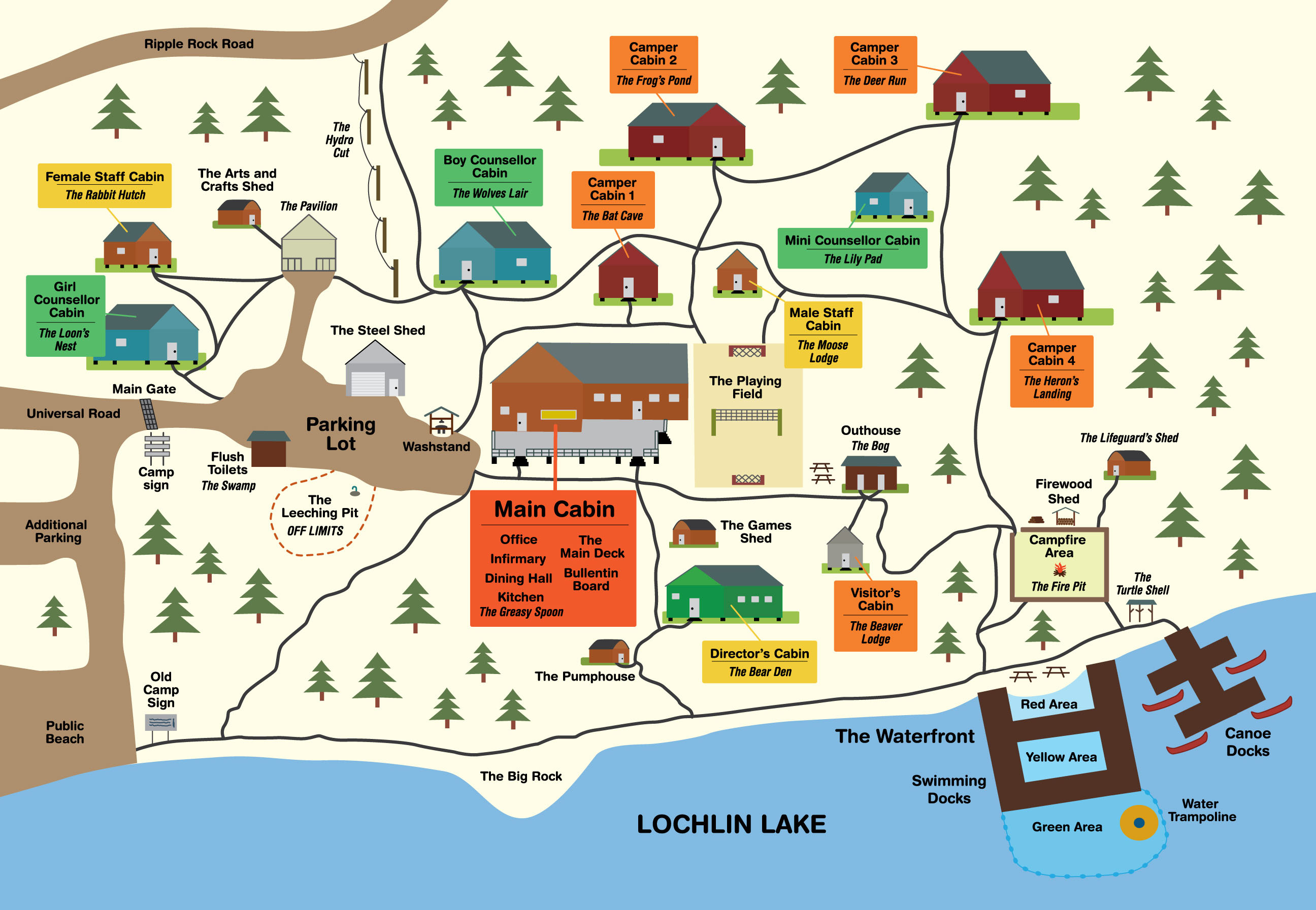 Site Map
Explore the grounds of Camp Northern Lights. From the main cabin to the arts and crafts pavilion to the extensive lakefront, there is always a new place to explore. With over 10 acres of land, campers will have many opportunities to spend times in the wilderness with trained counsellors and staff. Our sleeping cabins are strategically located near staff cabins and facilities. Don't forget to check out the fire pit, swimming docks, and playing field, where all the fun happens!